How You Whiten Teeth at the Dentist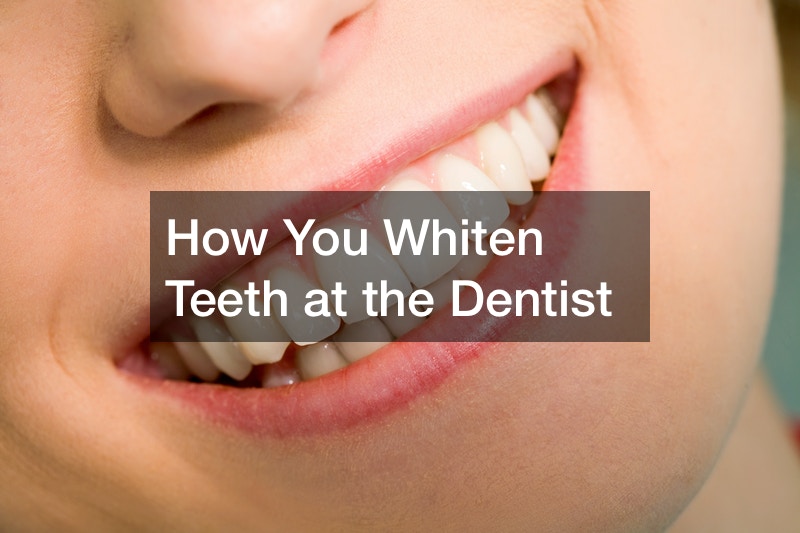 If you're unhappy with your current smile, you should consider teeth whitening. This is an easy procedure that can be done at your dentist's office. There are at-home kits, but visiting the dentist is the easiest way to get great results. Here is what you can expect when you whiten teeth at the dentist.
You'll start with a consultation with your dentist. They'll let you know how many shades lighter they expect your teeth to get.
Your lips will be covered in a Vitamin E treatment to prevent cracking from the treatment. Then they'll put a retractor in the mouth to hold open your mouth while the work is getting done. It's important that the whitening gel is only placed on the teeth.
After that preparation, the liquid dam will be put on your gums to protect you from whitening gel, which has peroxide. Once that is ready, the whitening solution will be applied with a brush or another applicator. Then the light will be used to cure the solution and whiten the teeth.
Watch this video to learn more about the process of teeth whitening at the dentist. Then talk to your dentist about the right option for your smile!
.